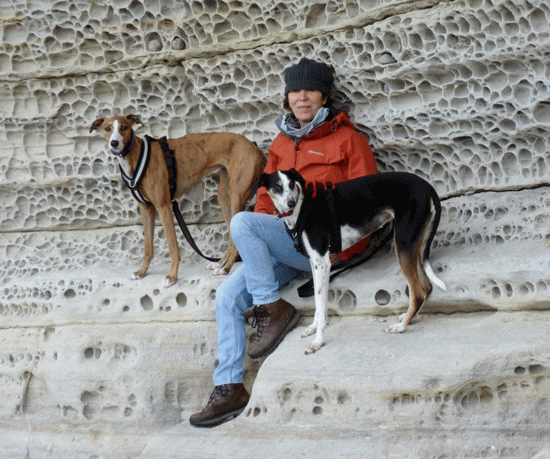 Born in north Wales, I grew up in Hertfordshire, returning to Gwynedd in 1978.

Having always been interested in ceramics and after completing an Arts Foundation course, I set up a studio making thrown domestic stoneware, reduction fired in a gas kiln.

I then went on to study Three Dimensional Design BA (Hons) at Manchester Metropolitan University, specialising in ceramics.

During this time I began working in porcelain and continue to do so, predominantly making thrown domestic ware, firing in an electric kiln.

Much of my inspiration comes from the natural world, the colours, shapes and textures found in the landscape. The wealth of historical pottery from various cultures and our more recent history of studio ceramics are also influential and enlightening.

Recently I have been exploring new ways of working with different clay bodies, slips and making techniques. I was fortunate to receive funding from the Arts Council of Wales for this research.

My work is available at:
The Potters' Gallery, Conwy
Gwalia Ceramics, Llangollen

On exhibition at:
Craft in the Bay, Cardiff - A Sense of Place, until March 4th 2018.